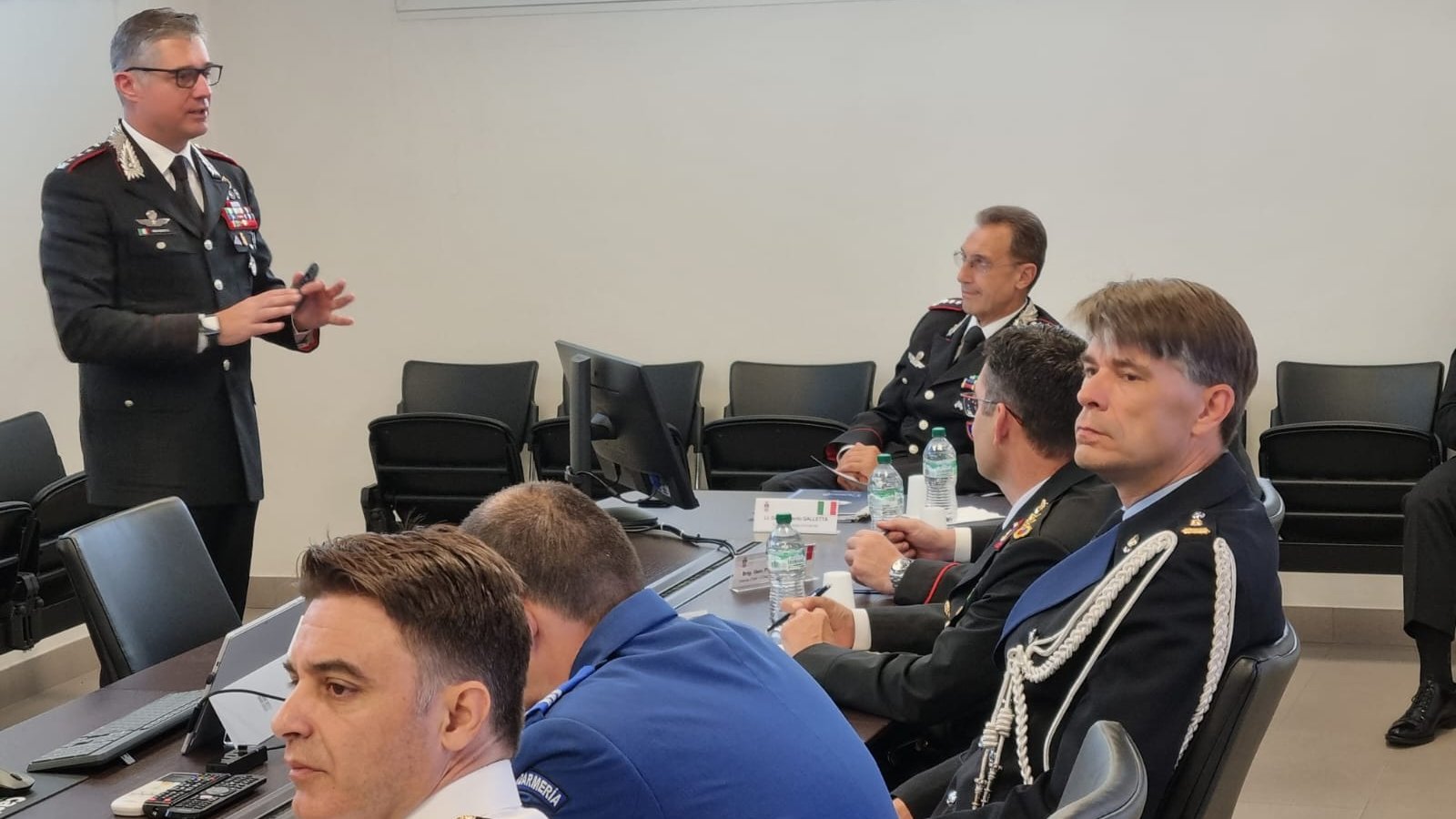 On 27th July 2023 the Carabinieri Deputy Commander, Lieutenent General Riccardo GALLETTA, during his visit to the Vicenza's International Stability Policing Hub, which comprises the Centre of Excellence for Stability Police Units (CoESPU), EUROGENDFOR and the NATO SP CoE, visited us.
He met the NATO SP CoE leadership and all the personnel.
He has been briefed on the ongoing and future activities on research and projects.