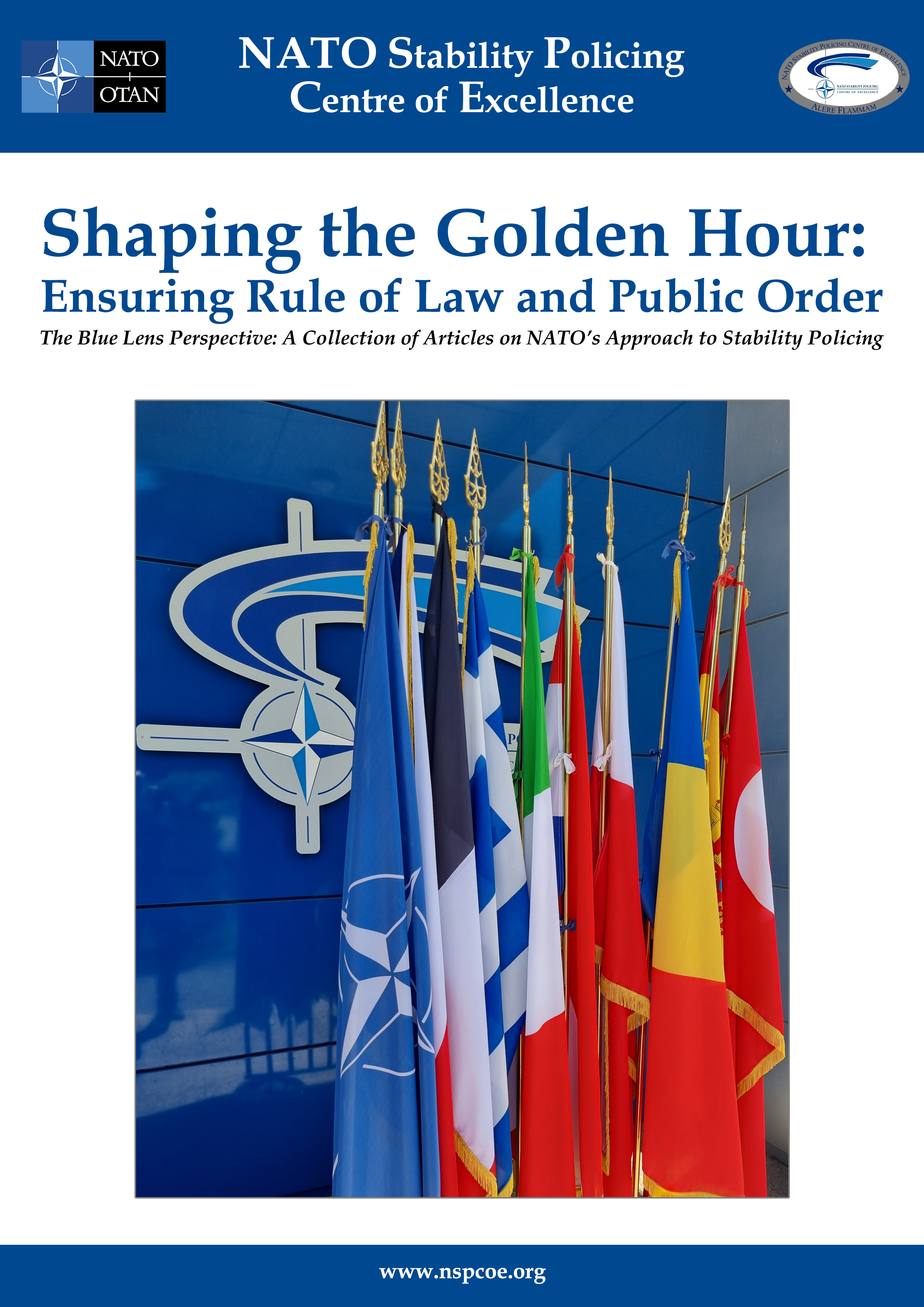 The book "Stability Policing: A Golden Opportunity for NATO" is available for reading.
It is an anthology of the NATO Stability Policing Centre of Excellence's articles produced during the years 2020-2023, in which we analyze Stability Policing in NATO multidimensional operations.
In this compilation we tried to explain the role that Stability Policing may play in NATO operations, by ensuring the rule of law, since the beginning of any campaign, seizing the so called golden hour.
To know more read the book by clicking on https://anyflip.com/kajlc/yhvu/