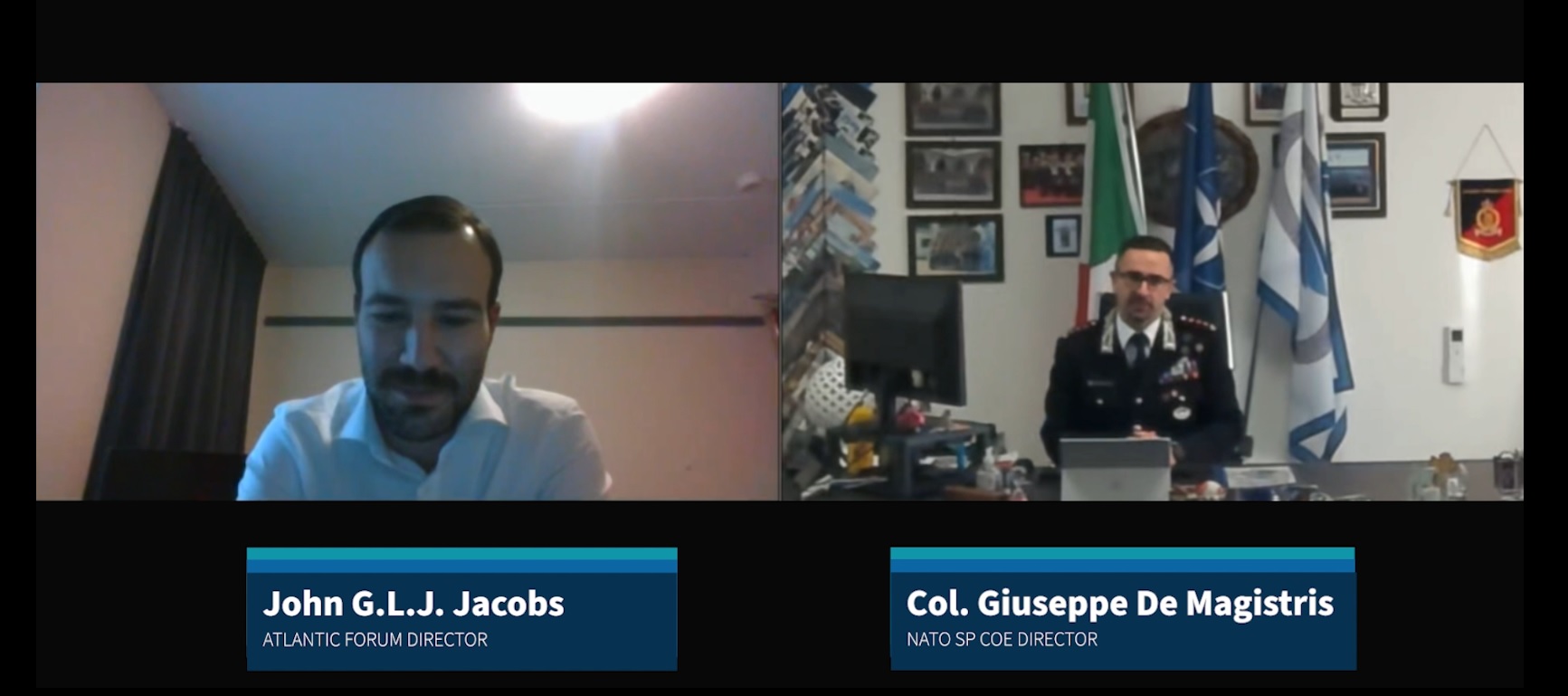 On 24 November 2020 a cooperation agreement with Atlantic Forum has been signed online.

Atlantic Forum is an NGO set up in 2019 by a group of young professionals aiming at bridging the gap between the policy level and civil society in the field of transatlantic security and defence cooperation to ensure a public debate and raise awareness of these topics amongst the population, thus facilitating network building between policymakers and civil society. More info on https://atlantic-forum.com/
Atlantic Forum has been engaged in a number of NATO events, with planned projects underway with NATO Public Diplomacy Division, NATO ACT and with Stratcom, CIMIC and C2 CoEs, to mention but a few.
Atlantic Forum aims to bring delegations of students and young professionals to conferences and events, moving beyond "traditional" formats towards a more interactive and dynamic setting. The purpose is also to better understand what Atlantic Forum's core business is, whilst at the same to offer the expertise of CoEs outside NATO, in the academic world.
The formalization of the cooperation between NSPCoE and Atlantic Forum will be mutually-beneficial, because:
it will bring "fresh", unbiased and "youthful" additional value and gist to our interaction, thus allowing to address issues with a different and less "conventional" approach;
the Centre will receive additional support for specific events/projects, while Atlantic Forum members will be able to gain an "insider" understanding of an international organisation such as this CoE by working in their area of expertise, thus providing a valuable return in terms of the contribution they can make to the Organisation by providing essential ties with academia, conducting research work, injecting outside thinking into the system.