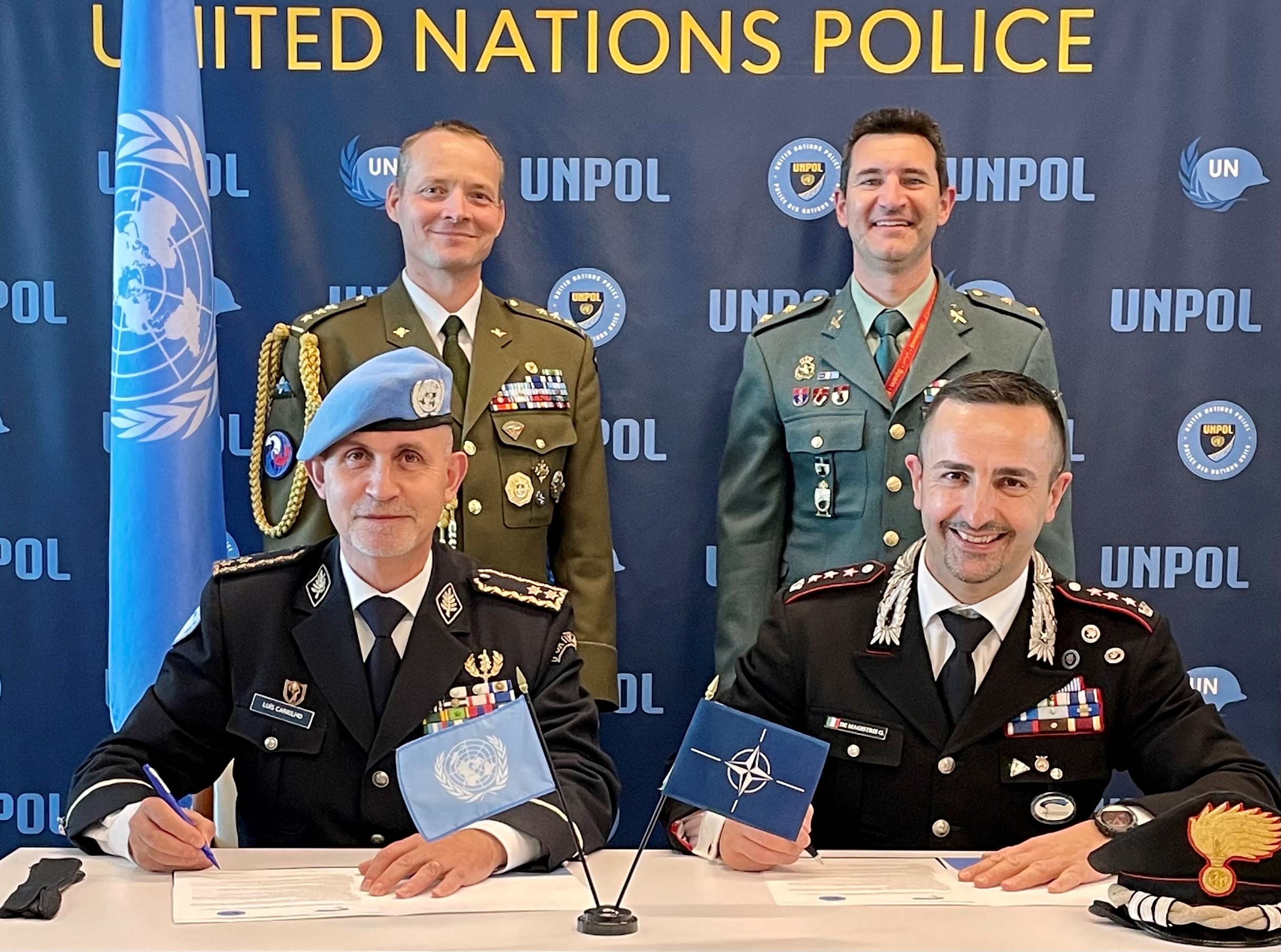 On 22 April 2022, in New York, Major General of the Portuguese Police, Luìs CARRILHO, UN Police Adviser, and Colonel Giuseppe DE MAGISTRIS, Director of the NATO Stability Policing Centre of Excellence, signed an agreement aimed at starting a structured cooperation in the field of the Stability Police between the two international organizations.
The agreement, the first and only one of its kind at the moment between the UN and the 28 NATO Centres of Excellence, aims to establish the general principles of collaboration between the Police Division of the United Nations Department for Peace Operations and the NSPCoE on doctrinal development, training and operational planning of peace operations, to facilitate the exchange of experiences, best practices and lessons learned, as well as promote mutual support.
Among other activities, the two Officers agreed to conduct joint missions, to carry out analysis and collection of information on the international police missions carried out in the so-called Fragile States, to jointly design training programs, exercises and courses, in order to improve the professional skills of the respective staff and, at the same time, to improve interoperability between NATO and UN Stability Police departments.