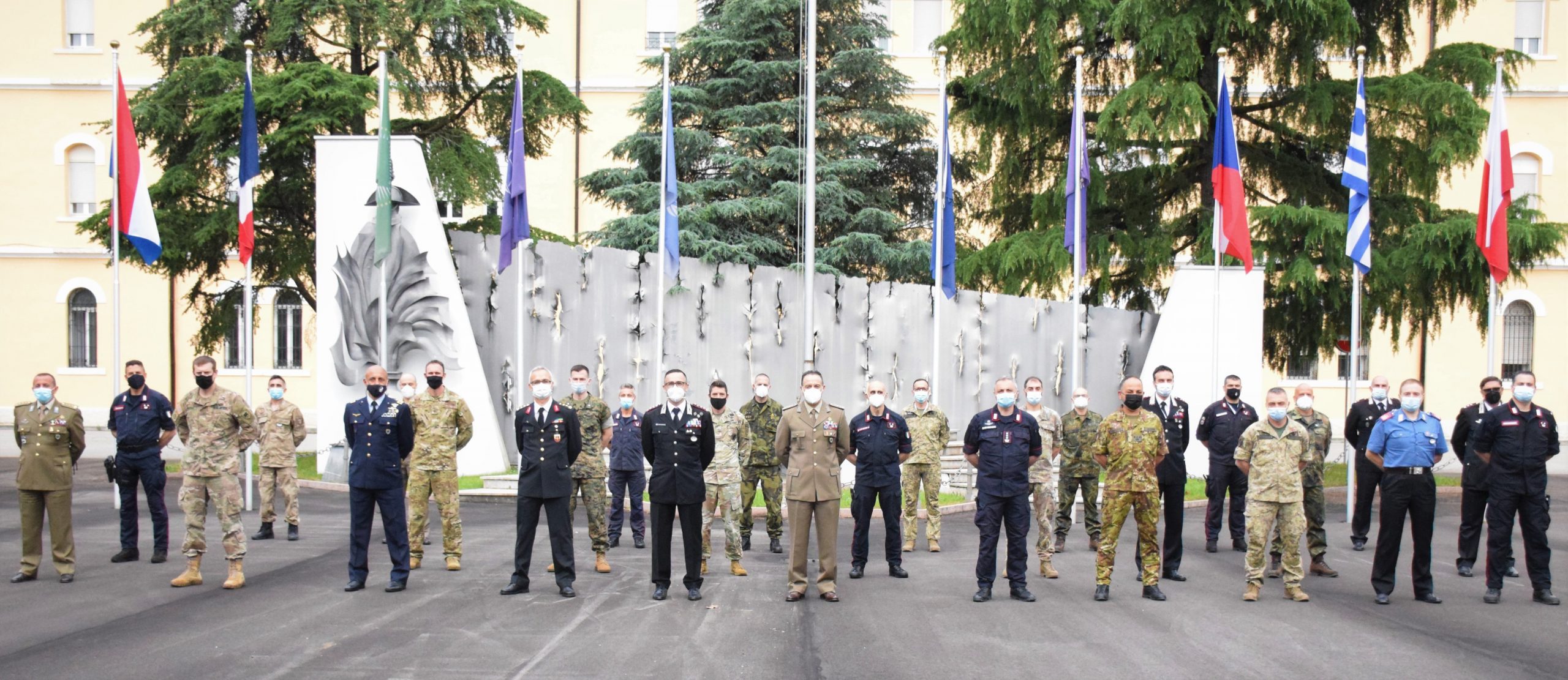 From 8 to 10 June 2021 the NATO Stability Policing Centre of Excellence (NSPCoE) hosted the first edition of the "Seminar for Institutional Advisors on Stabilization and Reconstruction (S&R), Security Sector Reform (SSR), Security Force Assistance (SFA) and Stability Policing (SP), co-disegned by the NSPCoE and the NATO Security Force Assistance Centre of Excellence (NATO SFA CoE – www.nsfacoe.org).
The seminar aimed at providing personnel bound to be deployed in NATO operations with knowledge and skills to advice counterparts in local Law Enforcement Agencies/Security Force institutions.
At this first edition 25 Military Officers (OF-4 through OF-5) from NATO countries and civilian equivalent working as Institutional Advisors in Stability and Security operations, attended.
The realization of the seminar comes from an Italian Joint defence Staff's request, which asked NSPCoE and NATO SFA CoE to co-design and co-organize the event. From 2022 on the activity will be held twice a year, each COE hosting one iteration.