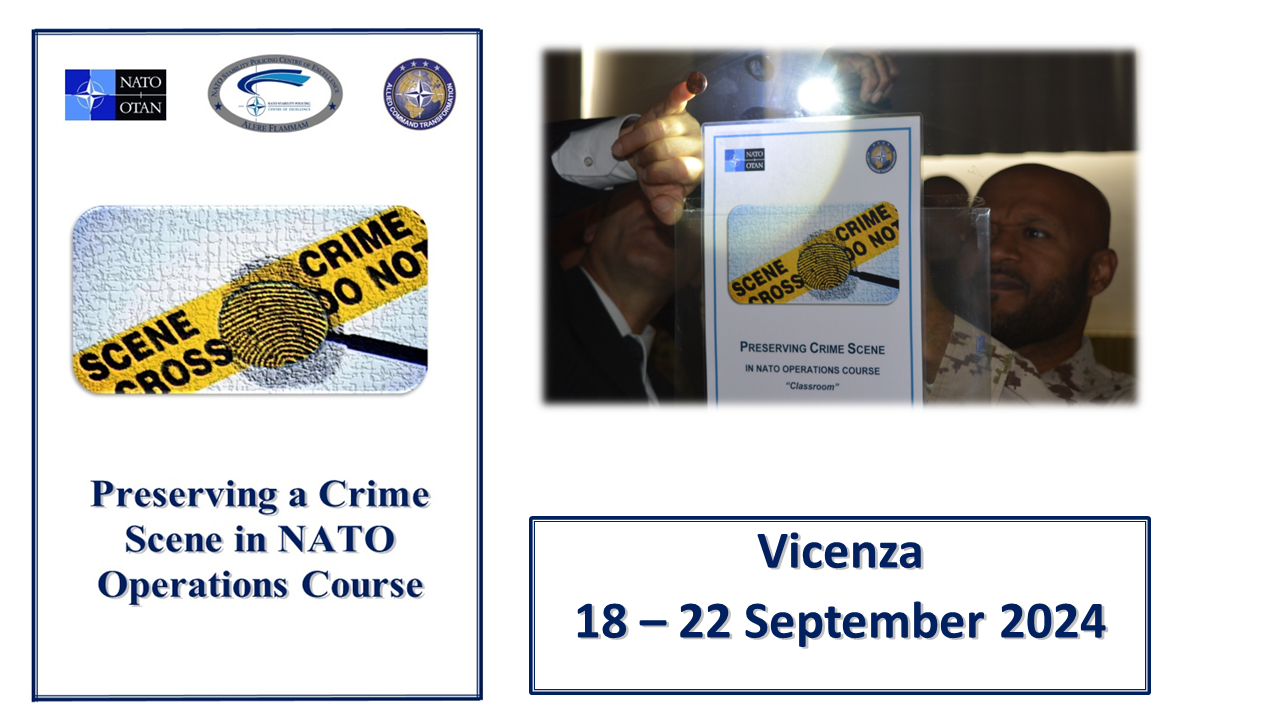 From 18 to 22 September 2023 the Preserving Crime Scene in NATO Operations Course has been contacted at the NSPCoE.
Twenty participants from ten different Countries (i.e. Belgium, Bosnia Herzegovina, Czech Republic, Germany, Italy, Romania, Spain, Switzerland, Turkey and United States) attended the course.
The aim of the course is to provide attendees, who may run into a crime scene during operations, with basic knowledge on how to secure a crime scene until specialists can take over and conduct forensic investigation.
Have a look at the video below, which shows haw the course has been conducted