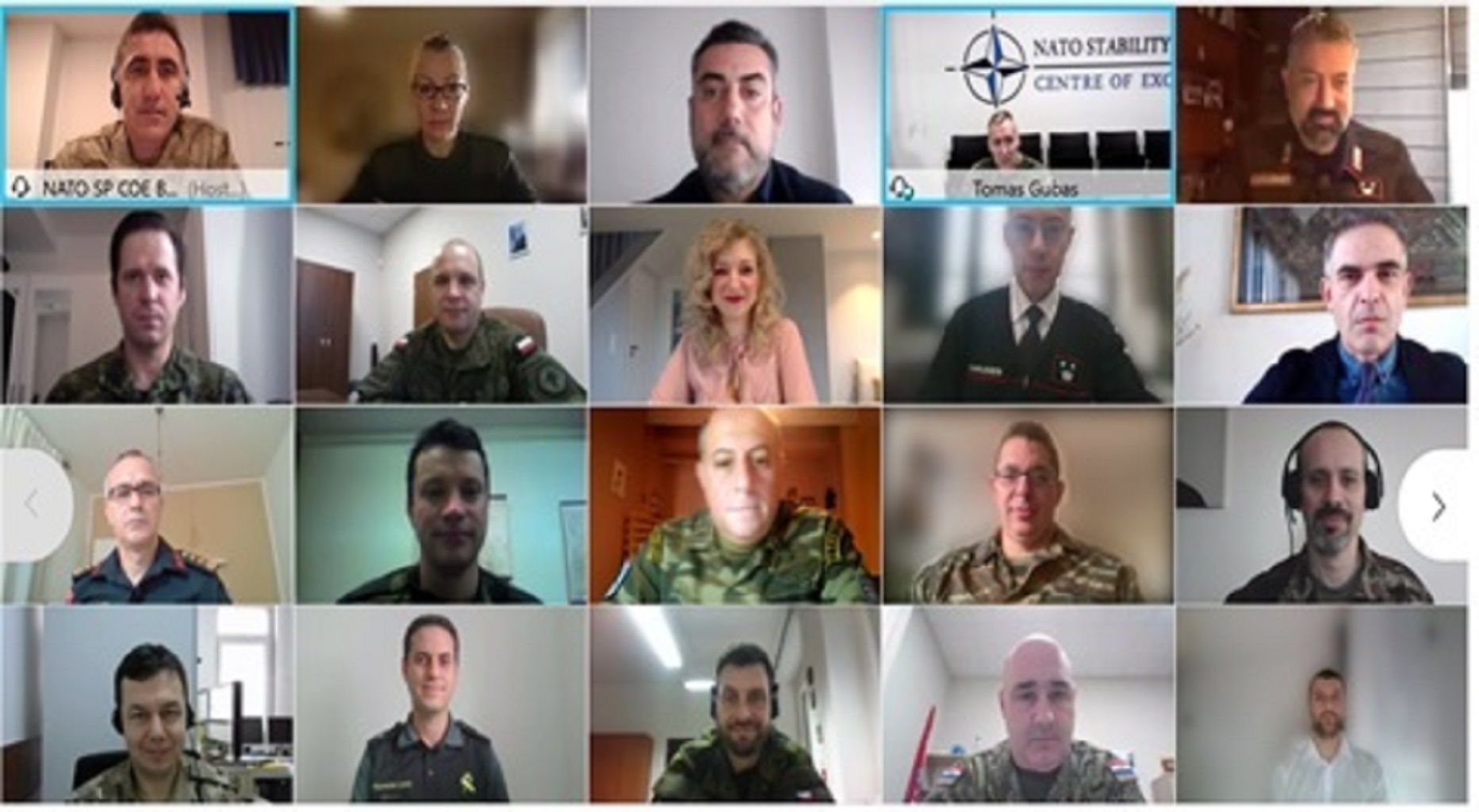 The NATO Stability Policing (SP) Centre of Excellence (COE) successfully delivered the 6th Edition of the "Introduction to Stability Policing for Leaders" course. It is the first course of a six-course portfolio delivered during the current academic year and the first of two iterations on the subject matter, the second to be held from 24 to 28 May 2021.
Twenty Senior Officers from NATO Command Structure (SHAPE, NATO Allied Land Command, JFC Brunssum), NRDC Greece, NRDC Turkey, Eurocorps, FINCENT, NATO MP COE, 7 Countries, including Bulgaria, Czech Republic, Great Britain, Italy, Spain, Tunisia and Turkey, and one scholar from Academia attended the five-day course.
The aim of the course was to provide participants, who are likely to be deployed in NATO operations and/or can have a relevant role in exercise planning, with a basic understanding of SP.
The course concluded with a lesson held by Gen. CZE A. Pavel Petr, former Chairman of the NATO Military Committee (from June 2015 to June 2018), who spoke about STABILITY in Military Operations and unstable States, from a strategic point of view.
For more information please visit the 'Courses' section on this website.