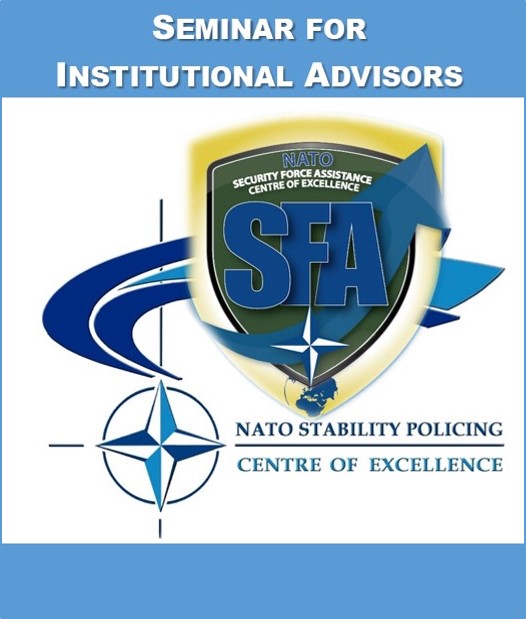 From 3 to 5 October 2023 at the NATO Stability Policing Centre of Excellence in Vicenza the Seminar for Institutional Advisors took place, where16 attendees from France, Germany, Italy, Poland, Romania, United Kingdom, and United States attended.
The seminar was developed jointly, at the Italian Joint Defence Staff request, by the NATO Security Force Assistance COE and NATO Stability Policing COE.
It aims to provide personnel bound to be deployed as Institutional Advisors with knowledge and skills to advice counterparts in local Law Enforcement Agencies / Security Force institution within building partners capacity activities.
Following a self-study on-line learning, the seminar is composed by modules including interactive lectures, case studies and guided discussions.