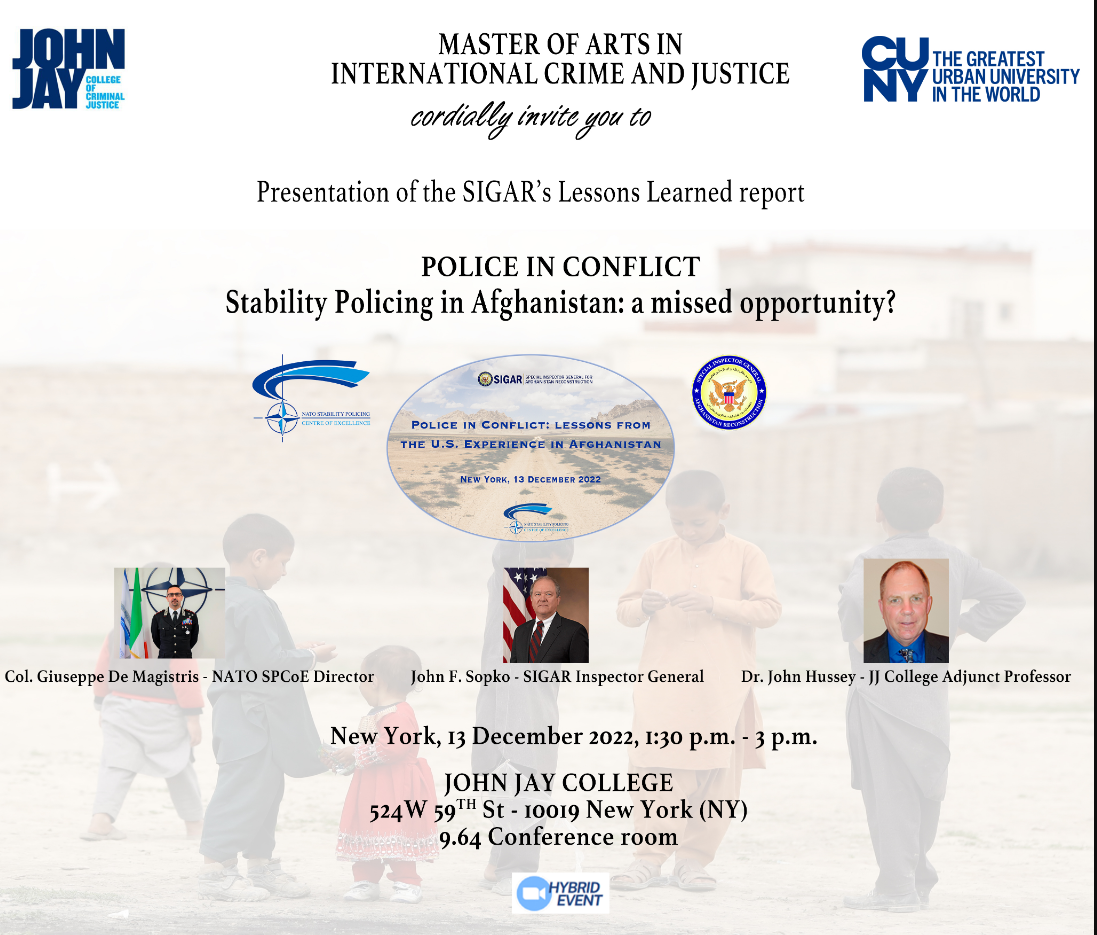 The event was aimed at finalizing the Cooperation Agreement between NATO SP CoE and the John Jay College for Criminal Justice of the City University of New York, and at presenting the "Police in Conflict" report along with Special Inspector for Afghanistan Reconstruction (SIGAR).
The day at John Jay College started with some informal talks prior to the Agreement's signature, which finalized the contacts during the last months.
Diring the meeting the attendees dwelled into the possible fields of mutual interest which can be summarized as:
− Common researches in, but not limited to, transnational crime, forensic sciences, trafficking in human beings and Law Enforcement & Judiciary systems assessments;
− Activation of internships;
− Participation in the respective events as lecturers and guest/keynote speakers;
− Drafting articles.
The final part of the day consisted in the "Police in Conflict" report presentation (see relevant banner), with Col Giuseppe De Magistris, NATO SP COE's Director, Mr Sopko, SIGAR Inspector General and Professor F. Hussey as panellists.